Greeting Dragons,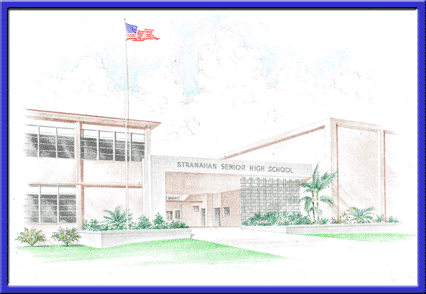 The Stranahan Class of 1969 Reunion Committee would like to welcome you to the class website. This site will be used by the Reunion Committee to communicate information about the 45th Reunion. The reunion will be held June 20 and 21, 2014 at the Embassy Suties 17th Street Ft Lauderdale, FL. The Committee would like to hear from classmates who have suggestions for the 45th reunion.
While you are here please take the time to browes the website. Each tab on the Menu Bar to the left will take you to a new page with information about the 45th Reunion or about the Stranahan Class of 1969. The E-Mail List is password protected. If you would like to have access to the list please send a request to the Web Master. For the protection on those on the e-mail list access will only be given to members of the Class of 1969.
Also please be sure to send your questions, suggestions and comments about the upcoming reunion on the Web Master.
For the website to be successful we will need your help and participation. You will be able to help us by letting us know what is missing from the site. Please send your suggestions to the Web Master. We may not be able to do everything you suggest but we will try. The true value of the site will come from the number of classmates who visit the site.