Curtis E. Dospoy
(June 26, 1951 - January 22, 2015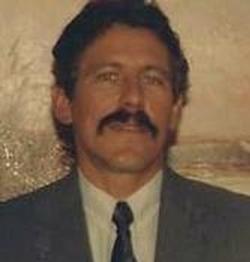 Curtis E. "The Doz" Dospoy, 63 of Sioux City, died Thursday, January 22, 2015 at his residence.

Funeral Services will be held 2 pm Monday, January 26, 2015 at Waterbury Funeral Service of Sioux City, 4125 Orleans Avenue. Burial will be in Logan Park Cemetery. Visitation 4-8 pm Sunday at the funeral home.
Curtis was born on June 26, 1951 in Detroit, Michigan, the son of Donald and Irene (Dospoy) Slater. He graduated in 1969 from Stranahan high school in Fort Lauderdale, Florida. Curtis continued his education in college, then graduated from the Electrical Trade School. He joined the International Brotherhood of Electrical Workers and worked in many places across the United States. He was currently working with Local 231 in Sioux City.
Curtis is survived by his significant other, Paula Peters of Sioux City, his daughter, Cecelia Peters-Dospoy of Sioux City; and his sister, Janet L. Robinson of Graham, North Carolina.
He was preceded in death by his parents and grandparents..