Scott "Rad" Peterson
(October 13, 1951 - June 20, 2015)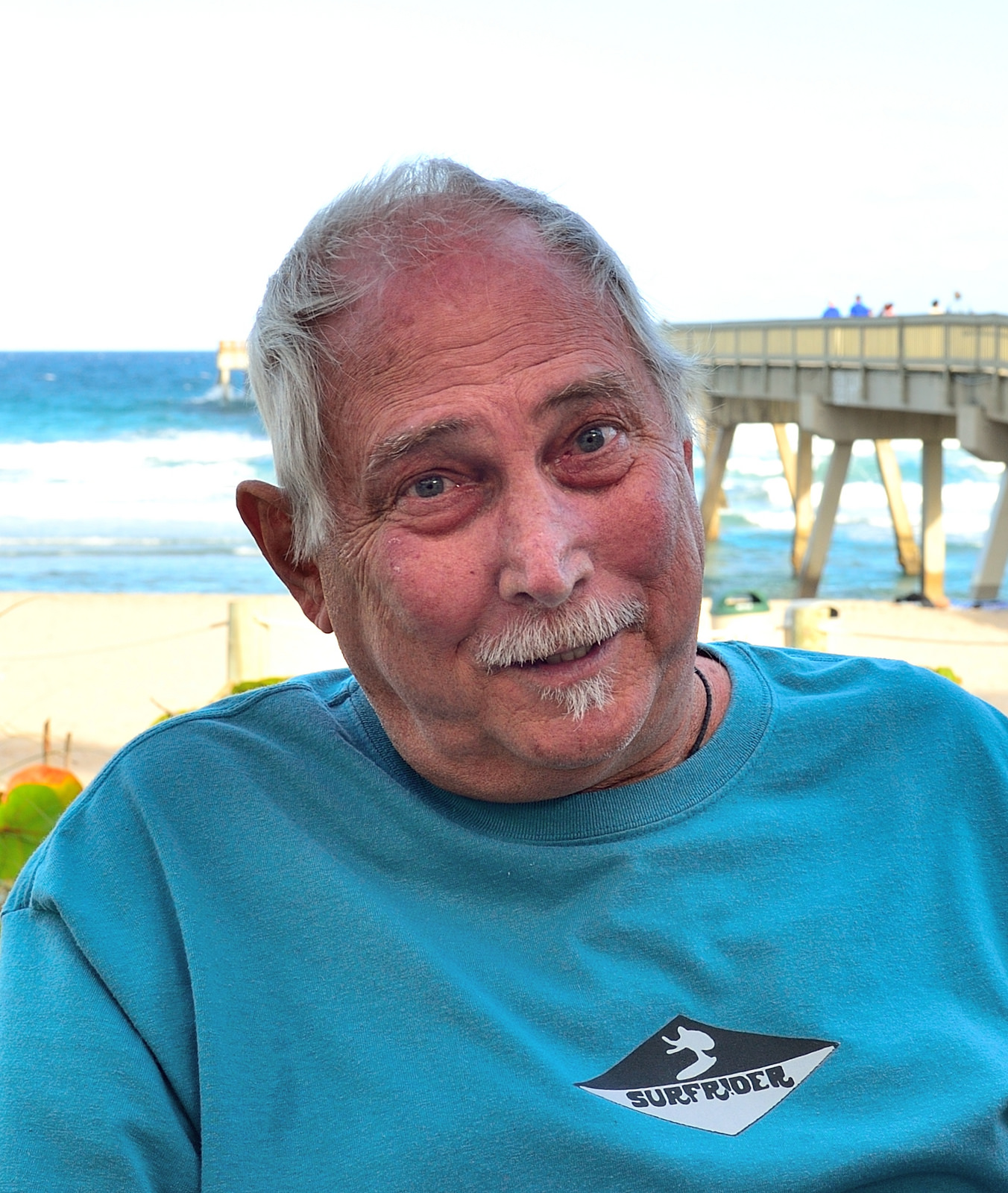 Scott, "Rad", Curtis Peterson, 63, of Pompano Beach, FL passed away peacefully at his home, Saturday, June 20, 2015.
He was born in Wausau, WI, October 13, 1951 and is predeceased by his parents, Harley William and Karyl(Joachim) Peterson. He is survived by his loving wife Katie (Kathleen Schreiber) for 30 Years ; beloved father of 3 children Jaynee, Kristy, and Robby; brother, Mark (Pat); sister, Karen (Bruce) Bellevue; his constant companion, Windy.
In 1955, his family moved to Ft. Lauderdale, where his passion for the Ocean began. His work fulfilled his love of the sea, first working in a sailboat store, a marina, and retiring as a Marine Surveyor. He was an avid boater, sailor, fisherman, Artist, Indy/NASCAR fan, with a love for corvettes…, but his greatest passion was surfing; riding the waves on both coasts of the US, Puerto Rico, Costa Rica, Nicaragua, and "Scott's Spot" in Hawaii.

In 1967, he was one of the founding members of the Greenback Surf Club and was currently serving as President. He was also an active member of Surfrider Foundation. His charismatic personality contributed to holding the surf club together for the past 46 years, reconnecting members and friends by hosting reunions for his surfing brothers to honor those who passed before them. He will be remembered for his hilarious jokes and great story telling, along with his amazing ability to know something about everything. A man of many projects, new ideas, and inventions. His determination to live life to the fullest, never giving up, always persevering, and keeping hope alive has inspired his family and friends to carry on his legacy. He rode the best wave of his life when he passed on International Surfing Day.
Memorial Service will be held at Calvary Chapel 2401 W Cypress Creek Rd Ft. Laud 33309 Saturday, July 11, 2015 at 11 am. Also a Hawaiian "Paddle Out" will be held at Pompano Beach Pier North Side, Sunday, July 12, 2015, arrive 7 am, Paddle Out at 8am.
Donations may be made to: a) Surfrider Foundation PO Box 6010 San Clemente CA 92674-6010 www.surfrider.org b) Surfers for Autism 7491 N Federal Hwy C5-180, Boca Raton FL 33487 www.surfersforautism.org c) Vitas Innovative Hospice Care 5420 NW 33 Ave #100 Ft. Laud FL 33309 www.vitas.com